Flowers make the occasion more special and attractive. You can find a lot of flowers and each flower has its fragrance and meaning. If you think you can use random flowers for any occasion, then you are highly mistaken. Each flower has its meaning and it is based on the occasion. Significantly, it is necessary to understand which flower can be used on a particular occasion.
Apart from this, you need to take care of how the flowers are arranged. It helps to make your event attractive and pretty. If you are unaware on which occasions flowers are used, you can go through the some of the most common events listed below:
Mother's Day/ Father's Day/ Parent Day
Get Well Soon
New Born
Sympathy and Funeral Flowers
Festivals like Chinese New Year, Hari Raya Aidilfitri, Deepawali, Christmas
Grand Opening and Congratulatory
Wedding
In order to know the symbols of flowers, you cannot understand them by having a look on a single occasion. On each occasion, you can understand the meaning of flowers in a different way. For example, flowers can be used for multipurpose like expressing love, purity, calmness, beauty, and many more. You can use flowers on all occasions, but don't forget to use them according to the occasion. Along with this, if you wish to use flowers in multiple ways, you can use them for gifting and decorating the area where the celebration is going to take place.
If you wish to know more about flowers, you can place a call on either +603 7803 3333 or +6011 598 3155.
Special Occasions for Which Flowers are Mandatory
Here are a few of the most common occasions for which flowers are mandatory.
Mother's Day/Father's Day/Parent Day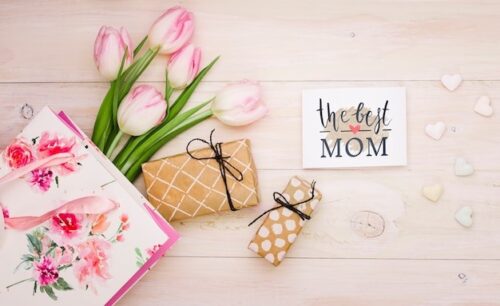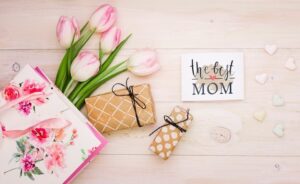 These days are dedicated to parents all over the world. These are the important day to show appreciation towards parents for their commitment to raise a family, strengthen the bond of love, and creates an atmosphere of happiness and understanding between family members. It recognizes the presence of parents in kids' lives, how they nurture them, and provide emotional strength at every phase in life. These day are perfect opportunity to express gratefulness towards your parents for their unconditional love and support and make them feel special by showering with fabulous gifts. In case you are wondering which flower to send, you can either remember her/his favorite flowers or ask her directly. You can't imagine how happy they are when they receive the flowers. Flowers always give immediate happiness to the receivers.
To know more about Mother's Day, Father's Day, or Parent Day flowers, you can contact either +603 7803 3333 or +6011 598 3155.
Sympathy and Funeral Flowers
Expressing sympathy and condolences to a friend, relative or an acquaintance, showing respect to the departed, and sharing some warmth and adding colours to an otherwise grim occasion. These are just some of the many reasons why flowers are essential at wakes and funeral services. The most common floral arrangements are seen at the wakes and funeral services are wreaths, which are available in few types free, circular and cross shapes. A condolence wreath is sent to funerals or memorial services, to share the feelings of the lost along with closed members of the deceased. Blooming Florist offers variety of standing wreath which include free shape, circle and cross wreaths are suitable for wake services. Always contact Blooming Florist for urgent delivery, they can provide express and same day delivery who will get your wreath to be delivered in time. They will also suggest you which types of wreaths are suitable to be delivered based on the deceased's background.
If you have any queries regarding funeral flowers, you can ring either +603 7803 3333 or +6011 598 3155.
Get Well Soon
Flowers provide good vibes to the patient. So, whenever you go to wish your friend or relative get well soon you can carry flowers along with you. Or order a Get Well Soon Fruit Basket from Blooming Florist can be the best way to wish good health to the patient apart from sending your best wishes if you are not able to visit the patient personally. You can either use some bright flowers such as red & pink roses and carnations, sunflowers or orchids with some nutritious fruits to cheer up your friend or relative, which helps them to recover fast. You may add on vitamin, chicken essence or bird nest for faster recovery.
Grand Opening and Congratulatory
The most special gift that you can give to a loved one on the shop/office/business grand opening is sending flowers. Sending a flower stand in unique design with the combination of various colour and flower types to congratulate a friend for the opening of new business is not only to impress your friend but everyone who came to celebrate the occasion. The main benefit of having flowers around during the celebration is able to help increasing the cheerfulness and turn the occasion into something full of memorable moments. Blooming Florist provides wide range of opening and congratulatory flower stands which are suitable for all kind of businesses.
If you are facing any confusion about grand opening flowers you can ring at +603 7803 3333 or +6011 598 3155.
New Born
Most of the time people are super excited about a new born child. If you are confused about what can be the best way to express your love for a new born child, you can give the flowers to the parent of the child. Bringing fresh and vibrant flowers to the parents of a new baby is a perfect way to visualize the happiness of the moment. Once you know if the baby is a boy or a girl, you can construct your arrangement in blues and pinks, or you can have a neutral arrangement customized to your preference.   Blooming Florist will advise you on this accordingly.
Festivals Season like Chinese New Year, Hari Raya Aidilfitri, Deepavali, Christmas
You might find that most of the time people make a floral arrangement for festivals like Chinese New Year, Hari Raya Aidilfitri, Deepavali, and Christmas. The festival season are for gathering, but some circumstances don't allow you to travel far from home. Sending a flower will give your family and friends a bit of an extra surprise to let them know you missed seeing them during the festival season. They'll have fresh blooms to display on their dining tables. They will think of you each time they pass by and see gorgeous flowers.
If you are still wondering which flowers can be used for festival decoration, you can call on either +603 7803 3333 or +6011 598 3155.
Weddings
You might find on the wedding time that how flowers are considered an essential part of the decoration. If you are not aware of what kind of flowers can be used at a wedding, you can directly ask the bride and groom for their preference as it is one of the easiest ways to manage the decoration of flowers. Another wedding decoration which the couple should look into is the wedding car decoration.  Why decorate the wedding car?   Decorating the car is not just to match the important event with flowers and balloons and to celebrate love but also a way to announce that the couple is already married.
Trusted Flower Delivery Services in Malaysia
We are listed as one of the most affordable flower delivery services in Malaysia which starts from RM65.
In case you have any queries regarding wedding flowers, you can contact either on  +603 7803 3333 or +6011 598 3155.
Connect with Us
Lilian Chin
Excellent service. Messaged in the morning to ask if delivery was possible by afternoon and I got an immediate response. My order arrived right on time and the flowers were fresh and beautiful.
Siew Choo Loo
Blooming Florist provides excellent service and allows customers to customise their flower bouquets to suit different occasions and preferences. Prices are reasonable and delivery was timely as promised. Angie was prompt in answering any queries and was available at all times.
Auria Abraham
Great experience ordering a bouquet for my Mum' 86th birthday. I live in Brooklyn and my mother lives in Shah Alam. I've ordered from Blooming Florist a few times before. This time, most of the transaction happened over WhatsApp. They were very accommodating and helpful. The flowers were delivered around 9am on the day specified and they were absolutely perfect. Thank you Blooming Florist for a job well done. Will definitely order from you again.
Kalai Rani
I have been supporting Blooming Florist for few years. So far they never disappoint me.. Before that my name is Kalai and im from Kuwait. This time i made a special request for butter cake which is not in their cake list. They make a special arrangement and delivered on time.The best part is my family love the cakes so much. The taste is so delicious they told.Thank you blooming Florist especially Ms.Angie for your kind help.
Ervo Fervo
Excellent service by Angie and her team. It was 2nd day of Raya and the shop closed at 1pm. Without knowing I put in an online order at 2.30pm. My basket was delivered at 5.11pm. She re-opened and delivered. Thank you Angie and team.
Stella Theseira
Fantastic service from Angie and her team, they were very helpful and accommodating. I had to change the purple roses to white roses and they did it so willingly. They even called up the funeral parlour to check all the details and delivered my order on the first day of the funeral wake instead of the second day as I thought since I placed my order after 3pm they wouldn't be able to deliver it on the same day. Truely attentive, efficient and professional. I will definitely order again from Blooming Florist and will recommend them to anyone who is looking for a reliable florist. Great job Angie and team and thank you for going beyond expectations.
Maggie Yong
Fantastic services, it is a gem, great communication and speedy reply, will definitely buy from Blooming without second thought, worth more than 5 stars ⭐⭐⭐⭐⭐?⭐⭐⭐⭐⭐⭐
Andrew Sim
Great service and able to deliver for me at the assigned time even though it was quite last minute. Will definitely use their service again.
L S
Fantastic service with great flower/hamper options. Jaslin is a superstar. She not only organised a perfect hamper, but was supper efficient. This will be my go to florist in Malaysia now.
Pratap Nair
Excellent service provided by Jaslin.
Very accommodating to customer's request. All my future request for any occasion will be from Blooming Florist ??
Philip Reynolds
I ordered flowers today for the first time, and I am blown away by the service, the product, and the excellent communication!
Thank you for making the day for my special someone! I will be utilizing your service in the future for my flower needs!
dania rosli
Thanks for the lovely flower arrangement and amazing experience. Superb service and ever evolving designs. Highly recommended.